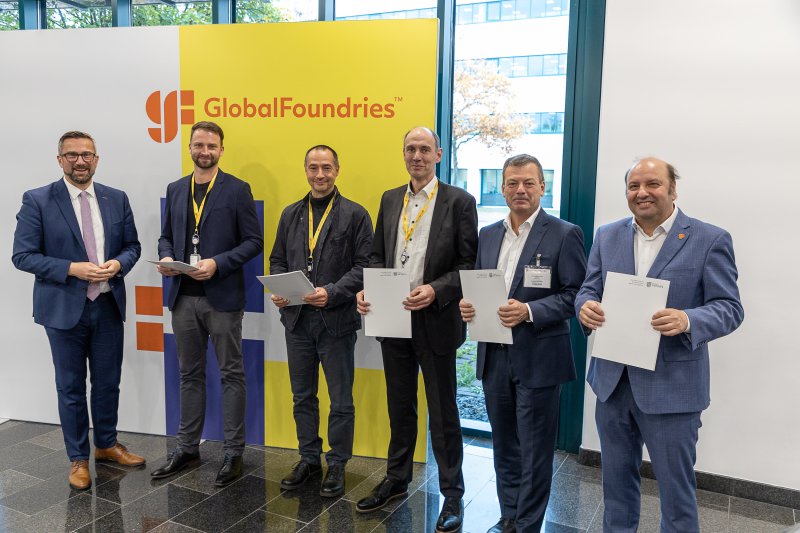 We are part of the LOTSE research topic and look forward to the upcoming collaboration with GlobalFoundries!
The European Union and the Free State of Saxony are supporting a joint AI project between the Dresden-based semiconductor manufacturer GlobalFoundries, medium-sized companies and research institutions with a grant of 5.4 million euros. The aim of the "LOTSE" project is to shorten production times, reduce process risks and perform virtual measurements in chip production with the help of artificial intelligence (AI). Saxony's Minister of Economic Affairs and Labor, Martin Dulig, symbolically handed over the funding decision to the project partners at an on-site meeting today.
To respond to the steadily growing demands on the integration of modern workflows around the transport system, GLOBALFOUNDRIES in Dresden is breaking new ground and uses our MMS. The integrated monitoring, analysis and simulation functions help to reduce delivery times and disturbances of the material flow and to increase throughput over the next few years - without changing the hardware. We look forward to this exciting time!
Our new recruiting video has arrived! Accordingly we are looking for (senior level):
a Fullstack Software Developer
a Software Engineer